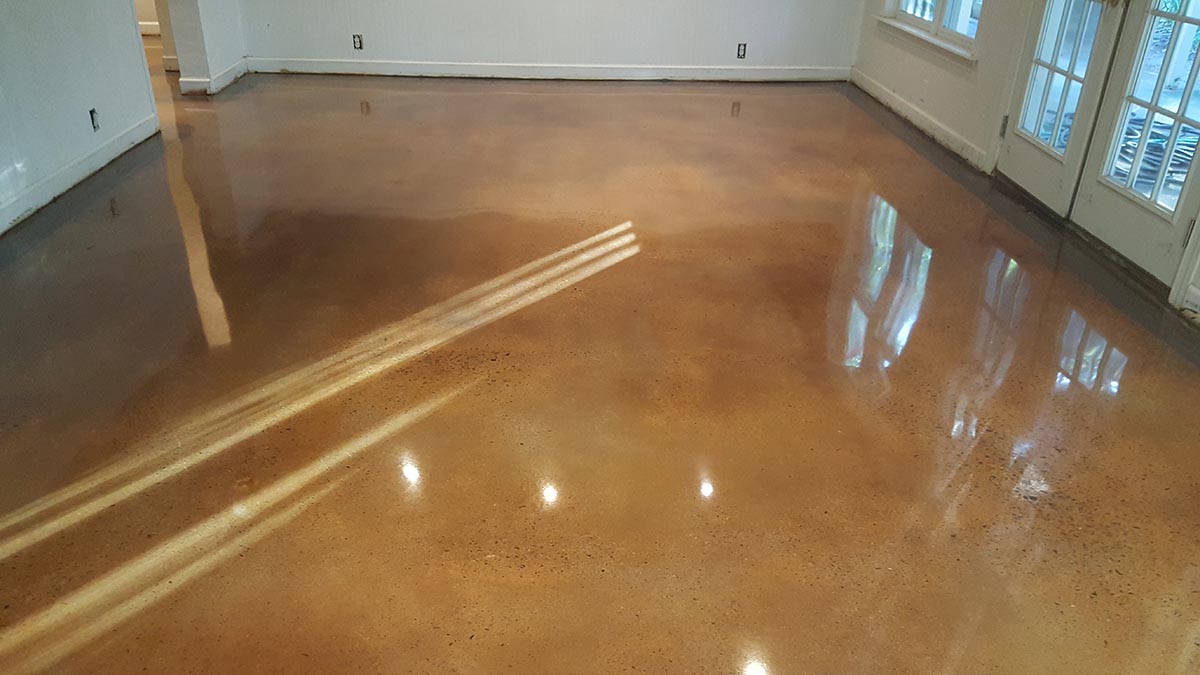 Concrete Staining Company In Atlanta
Add a color to your concrete floor
Concrete Staining Atlanta GA
At Flawless Grind & Polish Flooring, we offer a multitude of concrete staining solutions to meet the varying needs of our customers in Atlanta metro area. For those who do not prefer solid colored concrete, we have a better option – stained concrete. Stain concrete have translucent and luminous hues of colors that give a very unique and luxurious look to the surface. Stains also make it possible to create an effect that mimics other surfaces such as wood and marble.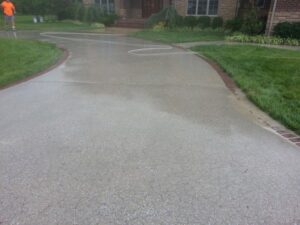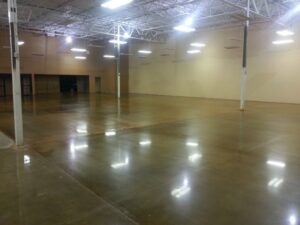 Stained concrete looks equally beautiful in homes and commercial places such as restaurants, hotels, offices, and shops. We use highest quality products and the best techniques to create stained concrete floors just the way you imagine.
Stained Concrete Types
We have a team that boasts expertise over various techniques of concrete staining. Two of the most common options we offer are acid based and water based stains. Each has a different effect and a different set of pros and cons. We consider it our responsibility to help our clients figure out the best solution for their needs.
Acid based stains – Acid stains are made from hydrochloric acid and acid-soluble metallic dyes. The mixture gets absorbed into the concrete and reacts with the hydrated lime present in it. The penetration reaction results in permanent staining of concrete from the inside. That is what makes stains last a lifetime. The range of color, however, is limited for acid based stains.
Water based stains – Water based stains also penetrate into the concrete to color it from the inside. It is a mixture of acrylic polymer and pigments. This technique offers a wider choice of colors along with the freedom to go bright and opaque. The result s also permanent.
Stains are great way to change the look of the floor without completely revamping the concrete. It is typically recommended when the surface is not damaged too much. The result depends on how well the stain was applied.
We aim to offer our clients the best service with best values. From our competitive rates to exceptional customer service, we give you all the reasons to trust our expertise. More importantly, we are always ready to help you take the right decision as per your needs. If you wish to speak to one of our experts before your decide to go for stained concrete floors, we will be glad to help.